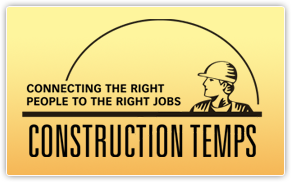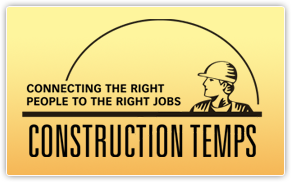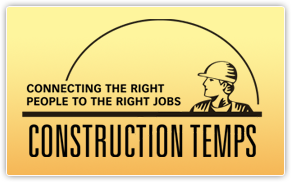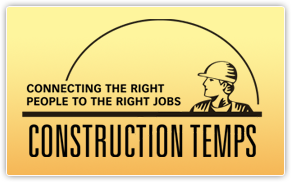 Welcome to Construction Temps
Construction Temps is a privately held corporation serving Southern California offering over 20 years of experience in the staffing industry. We are dedicated to serving both our clients and employees and strive to provide excellent service and competitive pricing. We also work hard at building lasting relationships with our clients and employees.

Construction Temps is in constant communication with some of the largest companies in the Southland, companies that are making hiring decisions on a daily basis. We are able to present qualified applicants to several companies in one day when it would take the average individual several weeks to make the same contacts. Let Construction Temps do all the prescreening and referencing for you. We connect the right people to the right jobs!!
Give us a call anytime. We look forward to your prospective business.